Make the results of your whitening treatment last by watching your diet and sticking to good hygiene habits.


If you have had your teeth professionally whitened or are considering a treatment, you may be wondering if there is anything you can do to maintain the results of the process and enjoy a brighter smile for longer. While a professional whitening treatment achieves excellent results, it is important to understand that it is not a permanent procedure, and follow-ups are recommended from time to time. That said, there are certainly a few things you can do to keep stains at bay and make the most of your treatment. Here are our top tips for maintaining your results for as long as possible:
1. Limit stain-causing beverages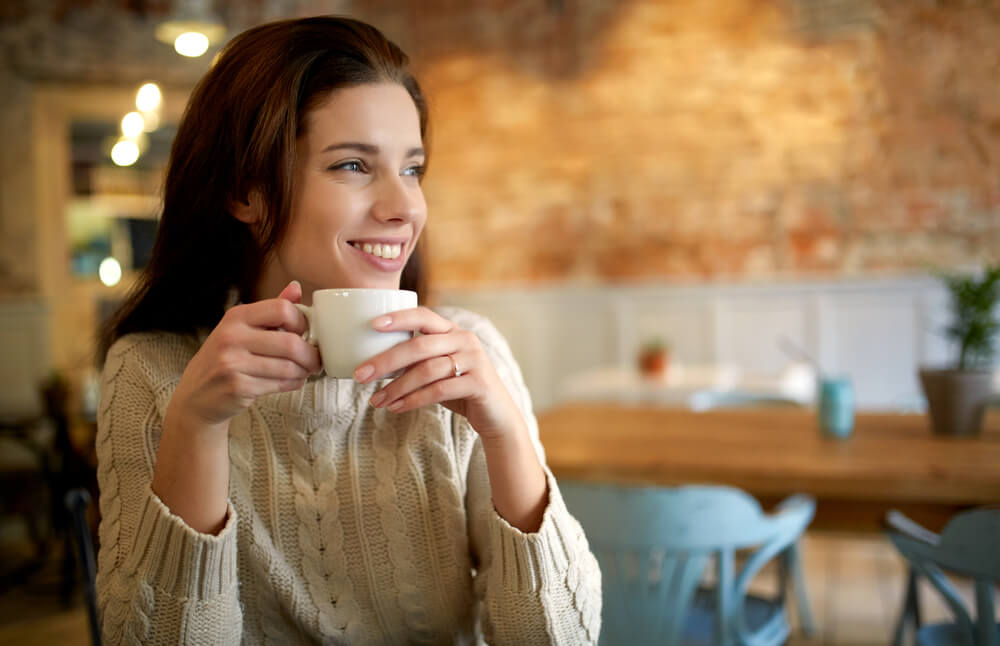 Unfortunately, some of the most popular beverages can cause stains and discolouration on the surface of the teeth. These include coffee, tea, soft drinks, and red wine. To maintain the results of your professional whitening treatment for as long as possible, you should limit your consumption of these drinks. If you do enjoy the occasional dark or acidic beverage, it is worth drinking it through a straw, especially in the first few days following your whitening treatment. By drinking through a straw, it is possible to minimise the amount of liquid that touches your teeth, which will reduce the risk of stains.
It's also a good idea to drink some water after enjoying a stain-causing beverage. This will help to wash away some of the staining compounds, plus it's good for your overall oral health to stay hydrated.
2. Brush after eating and drinking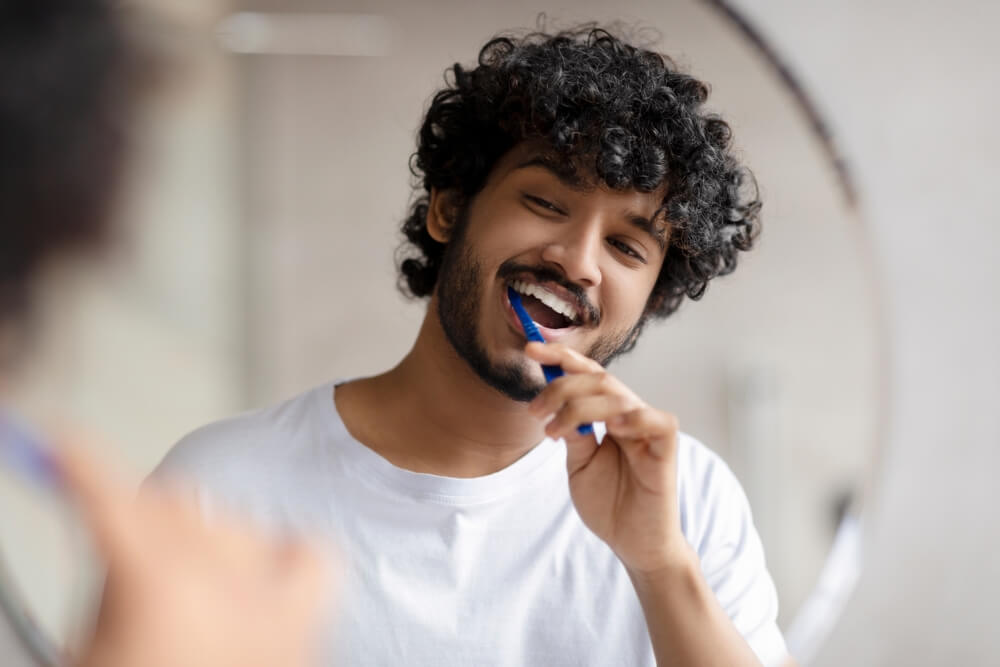 If you eat or drink something that could cause stains on the surface of your teeth, you should brush your teeth afterward. The longer your teeth are exposed to dark pigments, the more likely stains are, so it's worth carrying a toothbrush with you when you're out and about so that you can freshen up after a snack. Just be sure to wait at least half an hour if you have consumed something particularly acidic, such as a cup of coffee. If you brush too soon, you could harm your enamel.
3. Go for regular cleans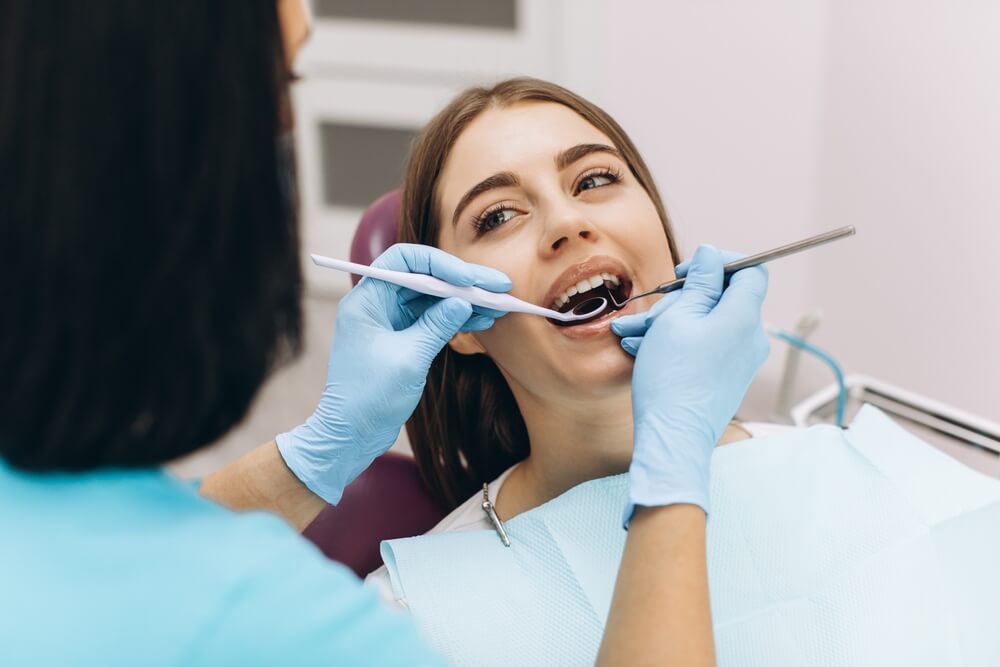 One of the best ways to maintain a bright smile after a whitening treatment is to see your dentist for regular professional cleanings. At these appointments, your dentist will polish your teeth to get rid of any surface stains and ensure that any plaque or tartar build-up is removed.
It's also a good idea to practice proper oral hygiene at home daily. By brushing and flossing your teeth regularly, it is possible to get rid of plaque, which tends to attract staining compounds from foods and drinks. Brush your teeth with a soft-bristled toothbrush at least twice a day and floss daily to maintain optimal oral health and prevent discolouration from affecting the appearance of your smile.
4. Don't use tobacco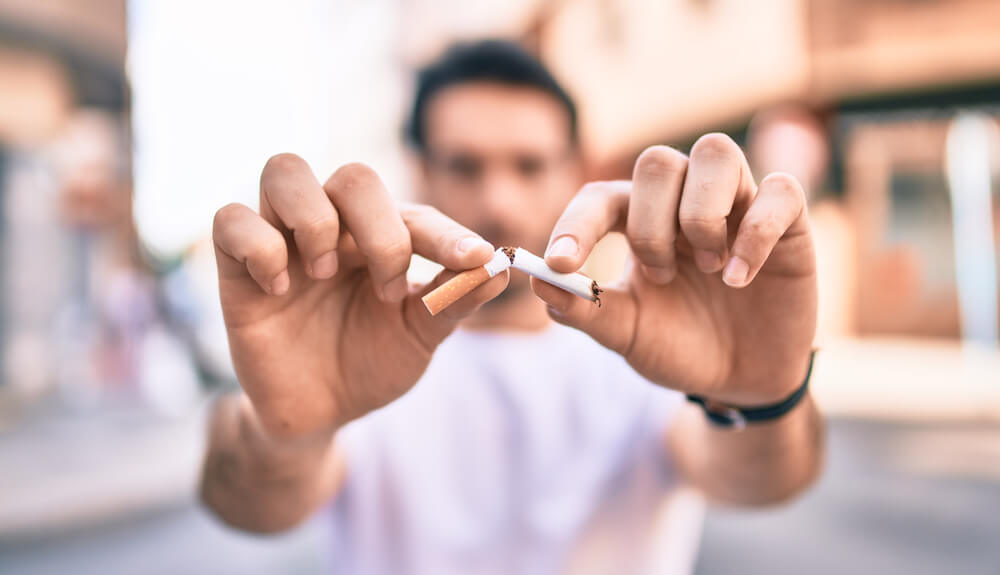 It's no secret that smoking is detrimental to one's overall health. When it comes to oral health, some risks come with tobacco use—these include gum disease, delayed healing, and an increased chance of oral cancer. And what's more, tobacco use can cause cosmetic concerns as well.
Tobacco use — in all its forms — can cause serious stains and discolouration on the surface of the teeth. You should avoid tobacco completely if you want to maintain a bright, white (and healthy) smile in the long term.
5. Drink water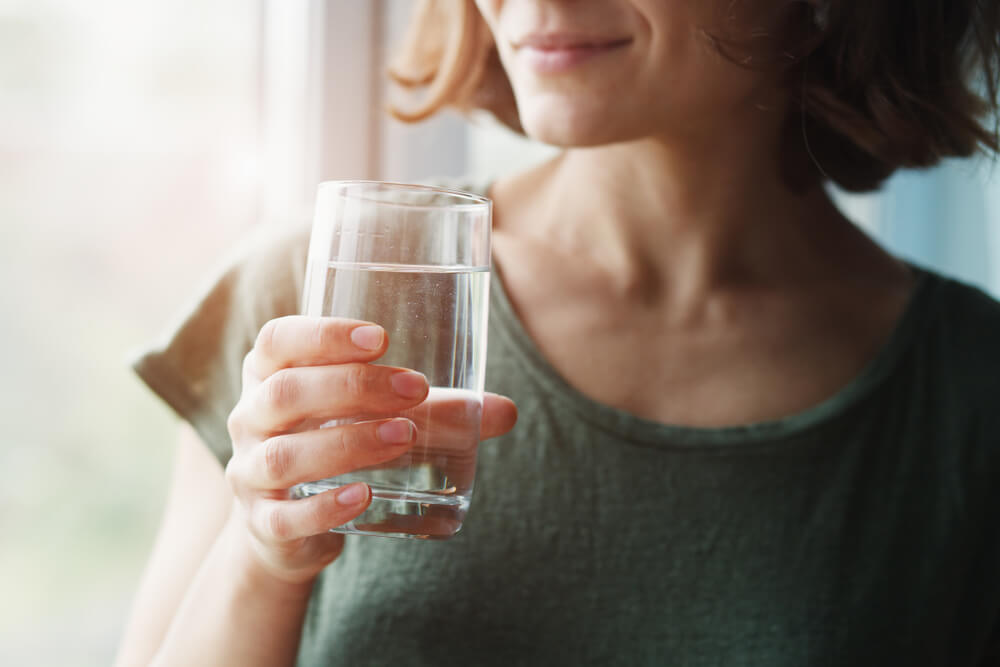 Although it's best to avoid beverages that could stain your teeth, the reality is that you might enjoy the occasional drink with the potential to cause some discolouration. Try to enjoy these types of drinks in moderation, but if you do have some coffee or red wine, for example, be sure to drink some water afterward. This will help to rinse away the dark liquids, minimising their effect on the surface of your teeth.
Besides the cosmetic benefits of drinking plenty of water, staying hydrated is good for your overall health as well as your oral health.
6. Maintain healthy habits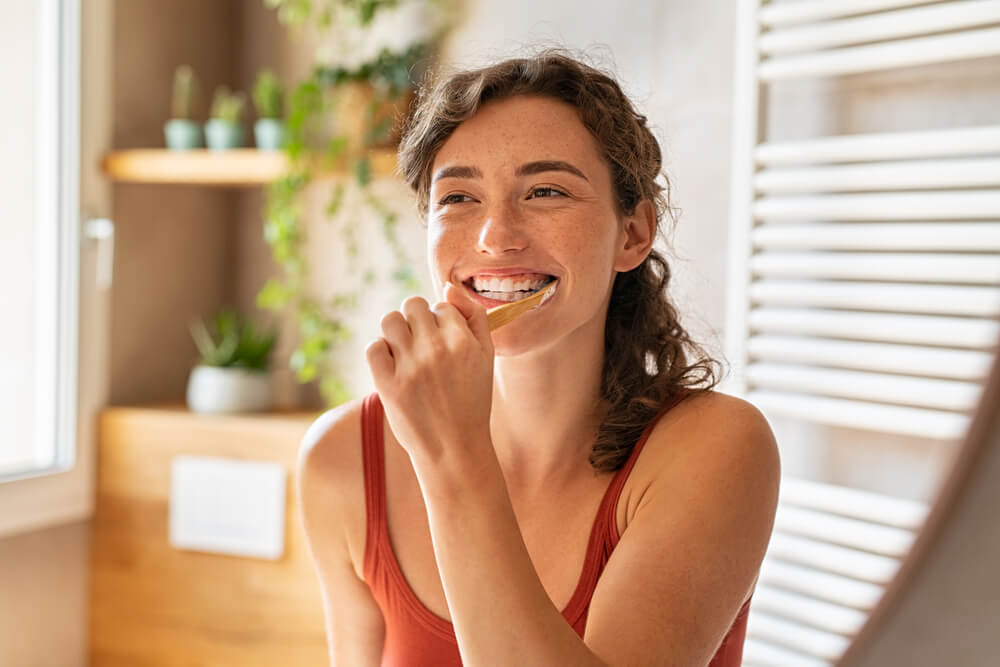 One of the best ways to keep your teeth looking good and prevent stains from ruining your smile is to establish and maintain a proper oral care routine. When plaque accumulates on the surface of your teeth, it attracts staining substances. So, by reducing plaque build-up, it's possible to keep discolouration at bay.
To get rid of plaque and avoid stains, you should brush your teeth at least twice a day for around two minutes each time. Use a soft-bristled toothbrush that will effectively clean your teeth without causing damage to the enamel. It's also a good idea to floss your teeth at least once a day. This will help to remove plaque, food particles, and other debris, and prevent stains from forming around the surfaces of your teeth and in areas that may be difficult to reach with your toothbrush.
7. Choose a treatment that best suits your needs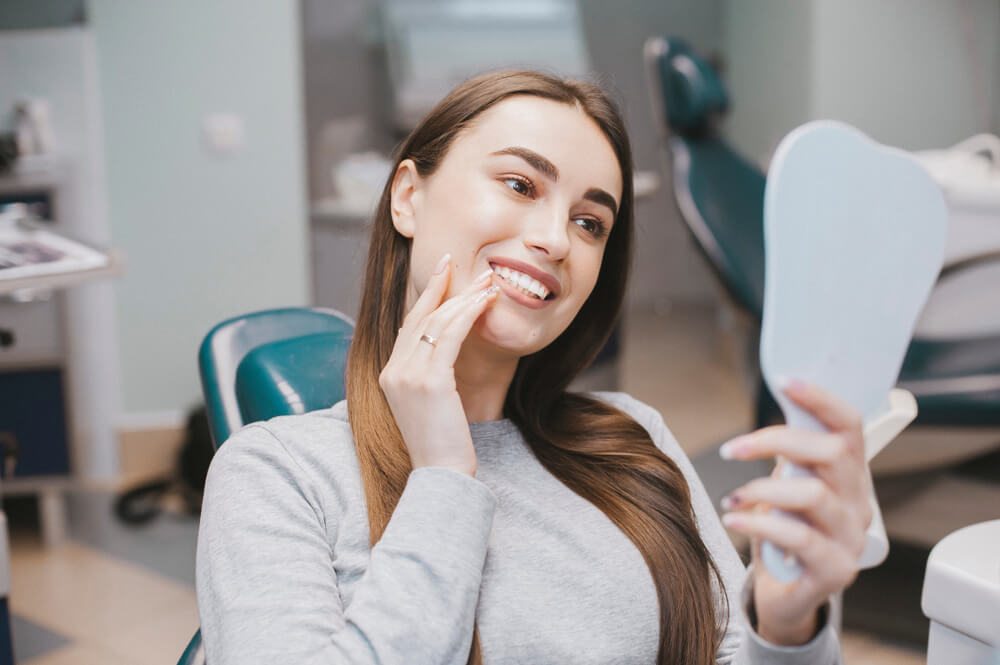 To make sure that you enjoy optimal results from your whitening treatment, talk with your dentist about the process that best suits your needs. The quickest and most effective option is in-office teeth whitening, which generally takes around an hour in the dental chair. After a short preparation in which the gums are covered for protection, a whitening gel is applied every 15 minutes for a total treatment of three rounds. The whitening gel works by breaking up the stains on the surface of the teeth to achieve a brighter smile.
Another popular option, take-home teeth whitening involves the fabrication of a custom bleaching tray. This tray ensures that the correct amount of whitening material is used and that your teeth are properly exposed. A whitening session at home can last anywhere from 30 minutes to overnight, depending on your desired outcome.
It's important to understand that no matter which treatment you choose, the whitening process does not achieve permanent results. Depending on your oral hygiene, diet, and lifestyle habits, results can last between one and four years. It's always a good idea to discuss your aesthetic goals and concerns with your dentist, as well as how often follow-up visits are recommended for you.
8.  Consider maintenance treatments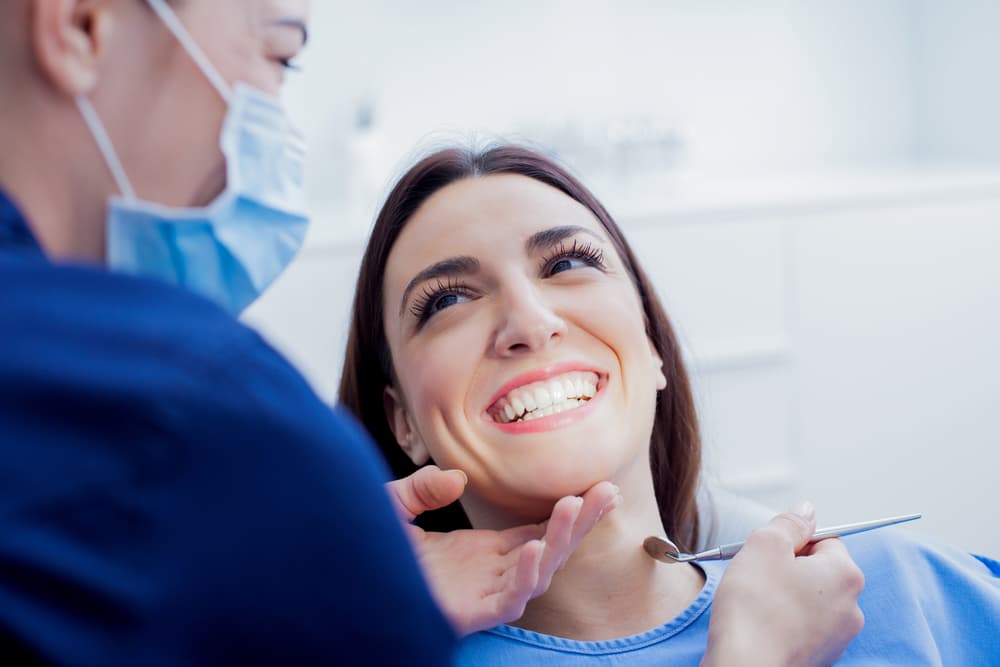 Although professional whitening treatments achieve excellent results and it's possible to maintain these results with a bit of effort, the reality is that no treatment is a permanent solution. For this reason, you might consider seeing your dentist for maintenance treatments from time to time. The frequency of your follow-up appointments will depend on a few factors, such as your lifestyle, dietary habits, and oral hygiene.
If you choose to have an in-office whitening treatment, your dentist is likely to recommend that you come in for a follow-up treatment every six months to a year. This will achieve the best possible results and ensure that your smile remains bright in the long term. If you prefer a take-home treatment, you will probably need to have a follow-up visit around two to three weeks after your first appointment.
Chat with your dentist about your specific aesthetic goals so that they can keep them in mind when creating a treatment plan for you. Your particular needs will determine how often you need follow-up treatments, as well as the type of treatment that is most appropriate for you.
How can we help?
At Beenleigh Marketplace Dental, we offer a range of cosmetic treatments, including teeth whitening treatments. If your teeth are stained or dull and you would like to brighten the overall appearance of your smile, we encourage you to come in and see us to discuss your treatment options. We offer a choice of in-office teeth whitening and take-home teeth whitening. Both options achieve excellent results and are suitable for most patients, but we do recommend that you let us assess your oral health before you go ahead with either procedure.
To find out more about the teeth whitening treatments that we provide at Beenleigh Marketplace Dental, please have a look here.
We also offer a comprehensive range of other dental services, including general, restorative, and cosmetic dentistry. To see our full scope of treatments, please have a look here.
If you would like to arrange a consultation with us, please don't hesitate to get in touch here or give us a call at (07) 3801 8799. We look forward to welcoming you to our practice and helping you achieve a brighter, healthier, and more beautiful smile with our treatments.