I'm in pain
If you're in dental pain, Beenleigh Marketplace Dental puts time aside every day to for dental emergency cases.
I want whiter teeth
For discoloured teeth, we can brighten your smile with either teeth whitening and Zoom! Teeth whitening.
I'm missing teeth
When you lose teeth, you have a few options when in it comes to replacing missing teeth; such as dental bridges, dentures and dental implants.
Plan your visit
Begin the Change
When the community's involved, we have that sense of contribution to a bigger group. That is where I find dentistry is most enjoyable.
Jason Tung
How can we
Help?
Dr Jason Tung and the team at Beenleigh Marketplace Dental offer a range of treatments to help you maintain and restore good oral health.
I am in pain Help!
Beenleigh Marketplace Dental offers emergency dentistry to help you receive the care you need; when you need it.
I have had some pain for a while Help!
I have had some pain for a while Help!
If you've been experiencing pain in your teeth, gums or jaws but you can't see any problem; it is time to visit the dentist.
I don't like the look of my teeth Help!
I don't like the look of my teeth Help!
If you are unhappy with the look of your teeth, you have a number of options; including dental veneers, teeth whitening and dental crowns.
I have a few issues Help!
I have a few issues Help!
If you have two or more issues, see how we can help by answering just a few simple questions!
Family Friendly Dentistry
At Beenleigh Marketplace Dental, Dr Casey Tseng, Dr Jason Tung and the entire team are committed to offering you and your family comprehensive dental care in a modern, safe and friendly environment. With this team of dental professionals, we can ensure our patients receive the most comprehensive and high-quality treatment available.
Built on the foundations of exceptional dental care and service, Beenleigh Marketplace Dental is a well-established dental clinic. Our dental practice is equipped with the latest technology so that we can offer our patients an extensive selection of cosmetic, general and restorative dental treatments.
We pride ourselves on our patient service. Whether you are coming in for a regular check-up or a dental implant, we treat all patients with the care and respect you deserve. Before commencing any treatment, our friendly team will assess your smile, listen to what results you are hoping to achieve by the end of your treatment, and discuss how to best attain these results.
Ask a question or book an appointment
Please fill in the online enquiry form to ask a question or book an appointment. We look forward to seeing you soon.
Information Packs
We have created a series of free downloadable guides about some of our most popular services. These give you in-depth insight into the service, so you'll feel educated and empowered as you contemplate your decision.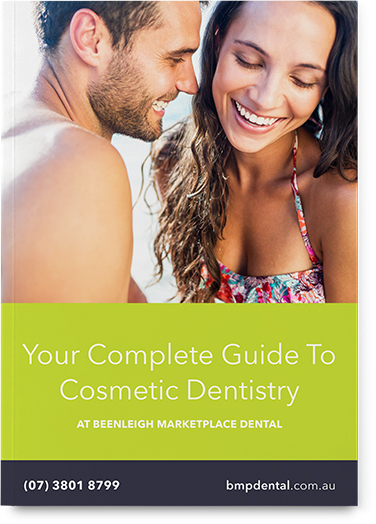 Cosmetic Dentistry 2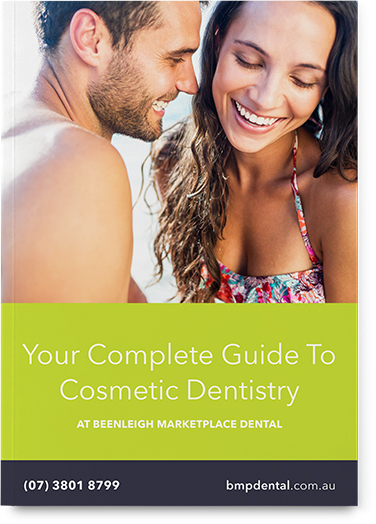 Cosmetic Dentistry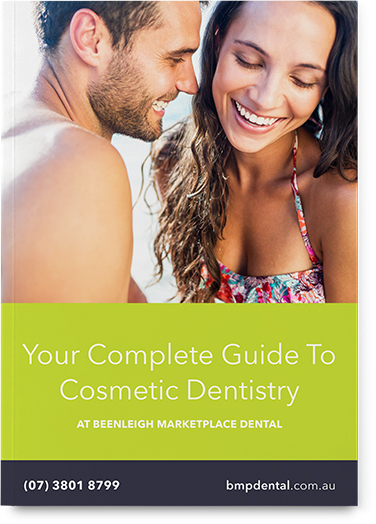 Cosmetic Dentistry 2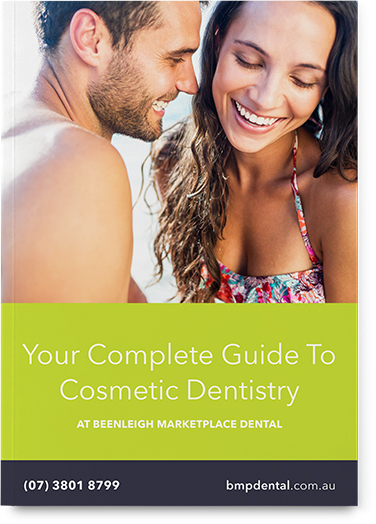 Cosmetic Dentistry
Friendly Family Dentistry
Our team happily works with patients of all ages. From babies with their first tooth to our older patients looking to get dentures we have the treatments and the skills to help you.
A general check-up and clean every six months helps to you to keep optimal oral health and maintain your natural teeth for longer. At general check-up appointment, one of our dentists will assess your oral health, check your gum health and take x-rays of your teeth and jaws. Your teeth will receive a deep scale and clean, this type of cleaning you can only get from a dentist.
Which Health Funds Do You Accept
Beenleigh Marketplace Dental are a health fund provider for BUPA, CBHS, TUH, HCF and smile.com.au. In fact, our HICAPS terminal is linked up to a total of 46 private health funds. This means you can instantly claim your benefits when you swipe your card at the end of your appointment.
If you are a DVA (Department of Veteran Affairs) card holder we can bulk bill most treatments, although laboratory work may require some small fee.
We also offer ZIP money financing
We strive to provide you with a pleasant experience and the best personal service.
Helping Anxious Patients Get Treatment
Lots of people feel uncomfortable with the thought of visiting the dentist. University of Adelaide did a study and found around 10 to 15% of Australian adults have dental anxiety. This desire to avoid the dentist sees many adult patients with poor oral health. And in many cases, this can—among other things—cause other health problems.
We offer sedation dentistry, a pleasant way of providing pain relief and relaxation. Many patients who are uncomfortable with the dentist find this option has helped them receive the treatment they need.
Beenleigh Marketplace Dental is located only a few suburbs south of Brisbane CBD just off the Pacific Motorway and only a short drive to the Hyperdome Shopping Centre.
Our central location is just blocks away from Beenleigh Train Station with ample parking close to our practice. We have also made our Beenleigh practice easily accessible for persons with limited mobility.
If you're living in Beenleigh, or the greater Brisbane area and would like an experienced and skilled team of dental professionals with years of experience, come in and visit the team at Beenleigh Marketplace Dental.
A list of suburbs we service include:
Beenleigh, Alberton, Bethania, Eagleby, Edens Landing, Holmview, Jacobs Well, Mount Warren Park, Pimpama, Ormeau, Tamborine, Waterford, Windaroo, Yatala.
Monday, 14 December
Keep your oral health on track this festive season
Don't forget to take care of your teeth and gums during the holidays. Many of us are busy in the final weeks of work for 2020, getting ready to take a break from work and our daily routines as the holiday season has arrived. The holiday season is the perfect time to sit back and relax. However, it's important that we don't forget to practice healthy oral hygiene habits for the sake of our teeth…
Get in Touch
If you have any questions or concerns, contact the friendly team at Beenleigh Marketplace Dental today!
All surgical procedures carry risks. Before proceeding, you should seek a second opinion from an appropriately qualified health practitioner.